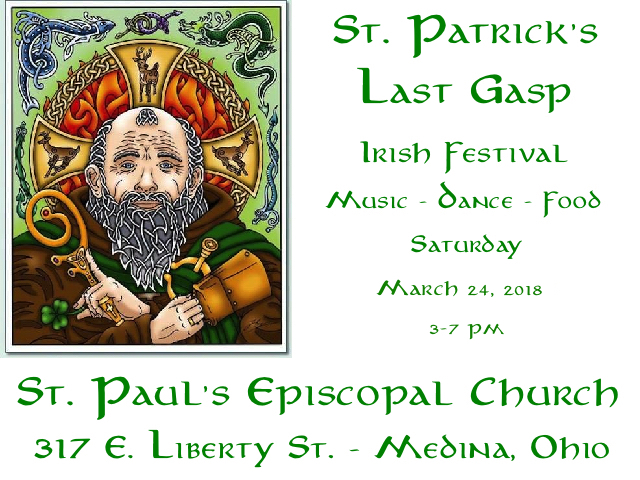 The after-Fheile-Pádraig festival at St. Paul's Episcopal Church, 317 E. Liberty Street, Medina: Irish music and dance, corned-beef-and-cabbage dinners, basket raffles, door prizes, fun for the whole family!
Saturday, March 24, 2018
3 pm- 7pm
The line up of performers for St. Patrick's Last Gasp 2018 has been set!
3:10 p.m. "Reaping the Rye" (a new trio formed by Paul Kirk, Jr., Jim Gill, and Stephen Rapp).
4:00 p.m. The Cannon Irish Dancers
4:40 p.m. Karen Dick (a hammered dulcimer player who does wonderful things with Celtic harp tunes and Appalachian music)
5:30 p.m. The Cannon Irish Dancers return
6:10 p.m. "No Strangers Here" (y'all know them!)
Corned Beef & Cabbage Dinners: $8
Beverages and other goodies
Basket raffles, door prize, 50-50 raffles
Come-and-Go Admission: $5 (for Ages 12+ … Ages 11 & under are free)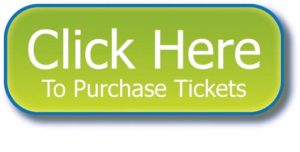 It's the Saturday before Holy Week 2018, so come join us for some good fun before the solemnities of Palm Sunday!
Advertise at St. Patrick's Last Gasp or become a sponsor of the event!