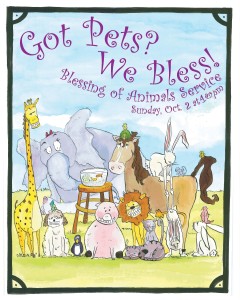 All are welcome at our regular worship services at 8 am and 10 am each Sunday. The early service is a said service of Holy Communion without music; the later service is a Choral Eucharist incorporating hymns and an anthem by our Chancel Choir.
WHO WE ARE
Anglicans embrace and are sustained in the catholic and apostolic faith. Responding to the teachings of Christ Jesus, Anglicans proclaim – in word and action – the good news of the Gospel to the whole of Creation. We are rooted in the scriptures and the catholic creeds, interpreted in the light of tradition, scholarship, reason, and experience.
To be an Anglican is to be on a journey of faith with God and in God and to God, in a community of fellow pilgrims who are dedicated to making this journey through common prayer and service.
– Urban T. Holmes
Join us on a journey of faith with God and in God and to God at St. Paul's Episcopal Church located in Medina, OH!
We have enabled online giving!
To register as a regular continuing donor, use the red E-Giving button below.
To make a one-time contribution, use the blue Donate button below.
Other Links